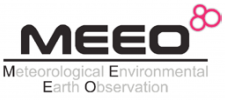 MEEO srl, born in 2004 with the aim to develop and commercialize products and services within the Earth Observation, is a privately-held company devoted to the development and implementation of products and services based on remote sensing of the Earth-Atmosphere system.
The company is able to provide a wide range of services and products "ready" (off the shelf) based on analysis of multispectral, multisensor and multitemporal satellite data for environmental monitoring, land management and agriculture .
It also aims to develop dedicated services for different applications in remote sensing, in the propagation of electromagnetic waves, data mining and data fusion.
MEEO is an ESA value added partner, working on more than 20 ESA projects and several National and European projects.